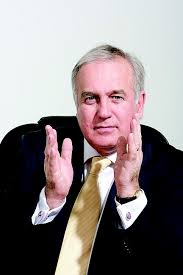 Alan Kohler wrote in the Australian, of Ken Hayne's Report on the Banking Royal Commission:
"His decision to not call for the separation of product and advice is both inexplicable and egregious."
BAN TACS has solved this for their clients through our own financial planning arm!
Tax, Accounting and Financial Planning
Advice in One Place
Combine our well-respected taxation law expertise with our financial planning service and we have you covered.
Objectivity and Trust
Fee for services means no financial interest in recommended investment products.
More about You
Your Accountant and Financial Planner will work together ensuring advice is unique to your circumstances. You can expect the same genuine, detailed and accurate service from our financial planning arm as you are already experiencing from the accounting side.
Read on to find out more: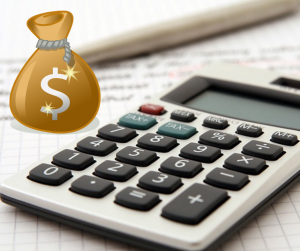 How to get started
Free Basic Care Plan
Insurance review
Start building wealth
Superannuation
Self-Managed Super
Retirement Planning
Estate planning
---
How to Get Started
A FREE initial interview and some basic information is a good start to understanding your needs. For us it is more about maintaining a relationship and knowing when you need more.
Free Basic Care Plan
Our economy of scale means we can provide you with some basic protections for your investments that you cannot easily provide for yourself.  Once you are under our advisor number we can provide the following service at no cost.
Initial discussion with our financial planner
Notification if your investment has been removed from our preferred product list
Quarterly newsletter
Annual letter prompting you to consider a list of life events that would warrant a review of your circumstances.
It is totally up to you whether you want to incur any further costs such as a review of your investment strategy or closer monitoring of your portfolio.
Change of Adviser
 You may already have some investments in managed funds and the like.  If they are on our approved product list, you can change them over to us at no cost and we will provide you with our free basic care plan.
Review of Insurance Cover
Confusion on the types of risk insurance is not uncommon. A classic example is income insurance held inside of superannuation. It may seem more economical for your super to pay the premium but can make it very difficult to access in the case of a temporary injury.
Part of our free initial interview process is a review and explanation of your current cover and assistance in your understanding of the policies you hold.
Just like our basic care plan, you have the advantage of changing your advisor to us. This means in the event you need to make a claim we will assist in processing at no cost, allowing you and your family to concentrate on things that are more important.
Start building wealth
You could call this our beginners plan for younger clients. We aim to assist in budgeting and future wealth creation. To keep this service objective it costs a flat fee for service of $500, we will not receive any commissions for placing your investments.
Superannuation
Good on you if you have your superannuation in an industry fund. Some of these funds are doing brilliantly. If you want advice on choosing a superannuation fund or a review of insurances held in your fund, then we can assist.
Finding the Right Insurance Cover
"Our free initial interview will ensure you understand the types of policies available."
If you want us to go ahead and find appropriate insurance that covers you for the things that matter.  Our fees are quite a point of difference, our advisor will discuss the options of fee for service or commission. What does this mean – Fee for service is an hourly rate for service instead of your advisor receiving the upfront commission. If you choose fee for service you will get a reduction in your premium.  Whichever fee structure you choose you will be covered by our free claim processing service.
Self Managed Superannuation
Together with our Accounting side we can provide full Self Managed Superannuation Fund (SMSF) services from initial set up advice through to fund audits and everything in between.
Retirement Planning
Well before you retire, you need a plan to carefully structure your affairs to minimise tax and maximise pension as well as making sure your money is still working hard enough to last your lifetime.
Estate Planning
Your will of course is a very important part of this strategy but it needs to take into account the best tax and asset protection outcome for your heirs.
---
The Big Picture
When you are ready to start investing, need a retirement strategy or estate planning talk to us first.  The initial interview is free, after that all services can be provided objectively on a fee for service basis. No kickbacks.
This service involves a complete review of your circumstances and a detailed fact find so there is an up-front fee. Once the arrangements are in place you can just continue on with our basic care plan at no cost.   Alternatively, depending on your particular needs we can provide reviews and an ongoing monitoring service for an annual fee.
More Information
Check out our new financial planning web site https://bantacsfinancialsolutions.com.au/.  It explains our services in more detail, introduces Pat Hennessey our financial planner, and has some very handy calculators and budgeting tools as well as blogs from Noel Whittaker and Julia Hartman.
Please come in, get to know Pat and if nothing else give yourself a level of confidence with your current situation.
---
Contact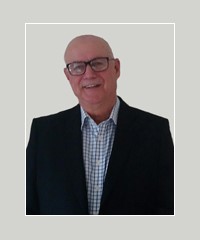 Our Senior Financial Planner Pat Hennessy visits our offices. If you are interested, contact our financial planner or talk to your BAN TACS Accountant.
Phone  13000bantacs (13000 22682)
Email    pat@bantacsfinancialsolutions.com.au
Web      www.bantacsfinancialsolutions.com.au